Showdown to Essentials Converter is a open-source software that is made by me to help my friend convert the format Pokemon Showdown uses into the format Pokemon Essentials uses. This program tries its best to take the format from showdown and convert it into a format that Pokemon Essentials can use, along side some quality of life improvements.
While yes, Pokemon Essentials does have a built in editor, I find it to be clunky and slow. I built this because my friend wanted to help build teams for my fan game. I also use it just to make teams as it is just easier for me.
Feel free to use this program if you want to make your own Pokemon Teams!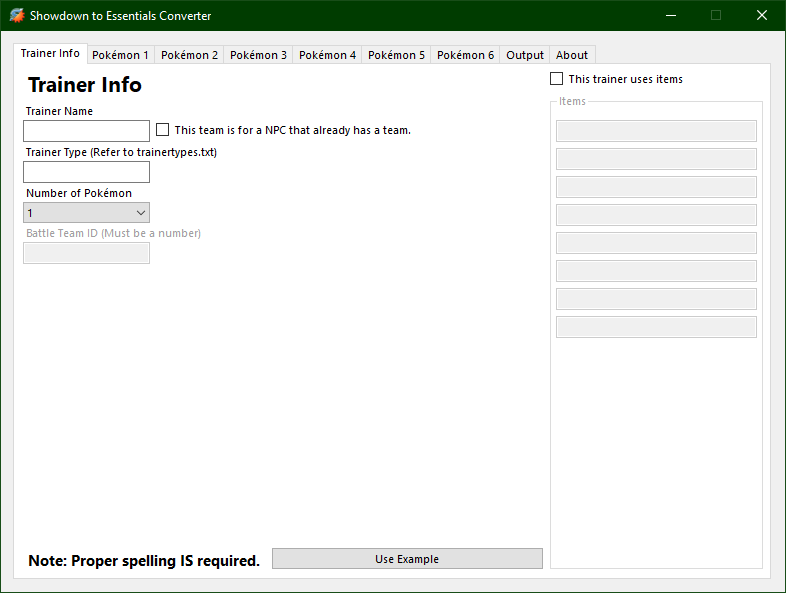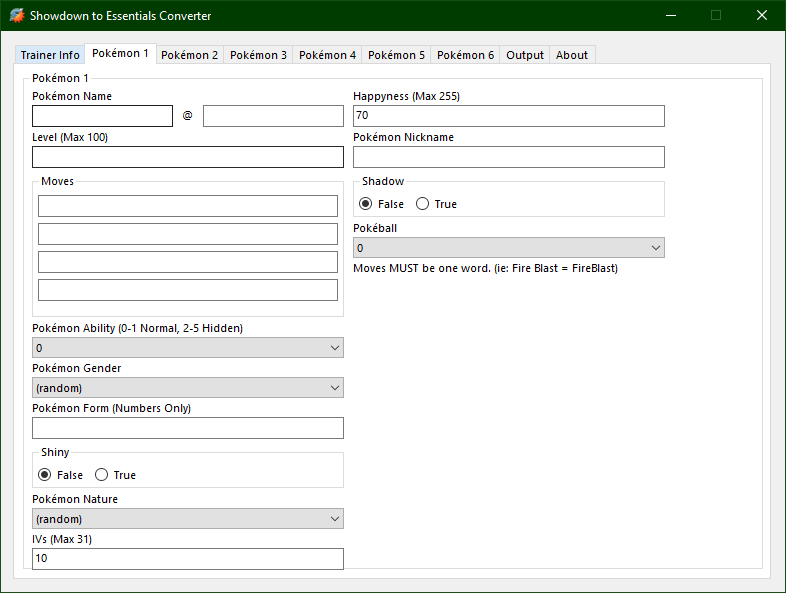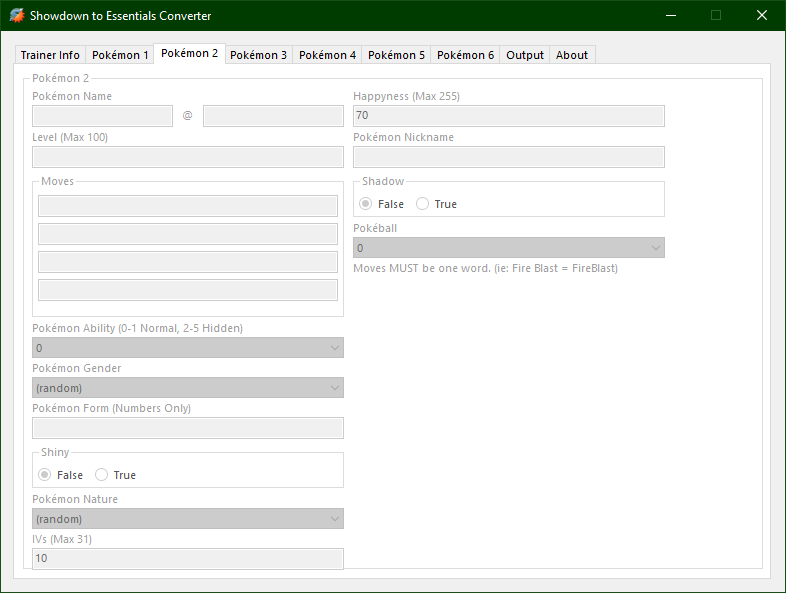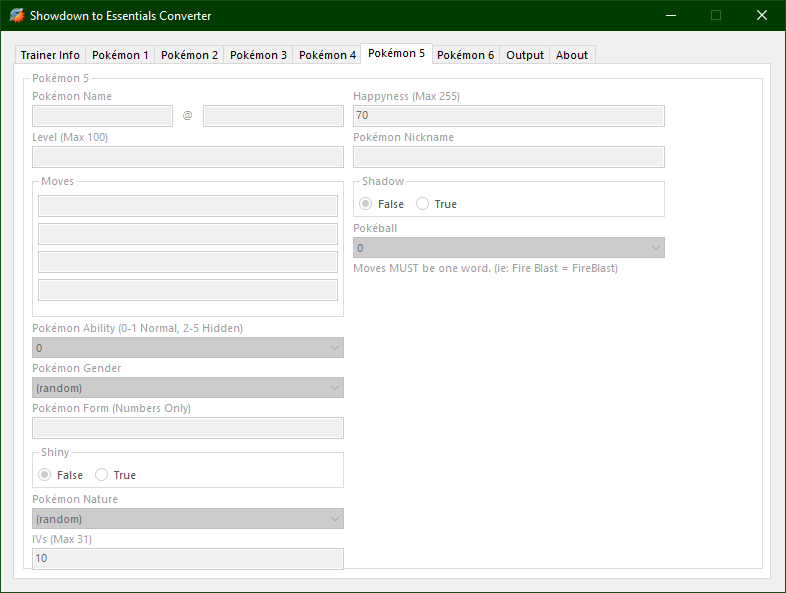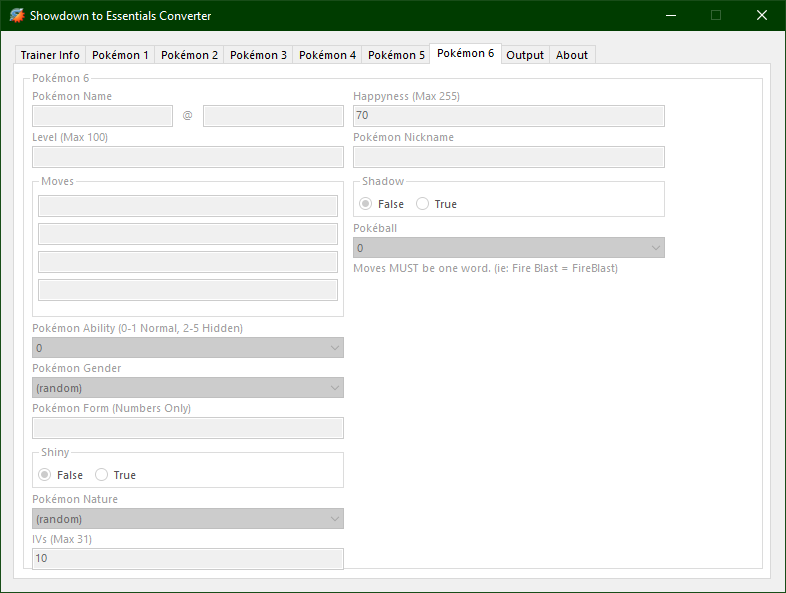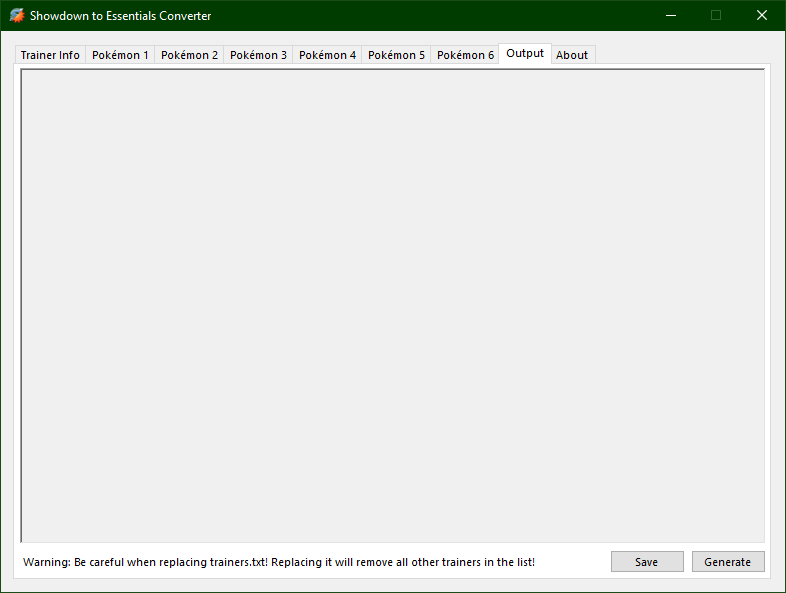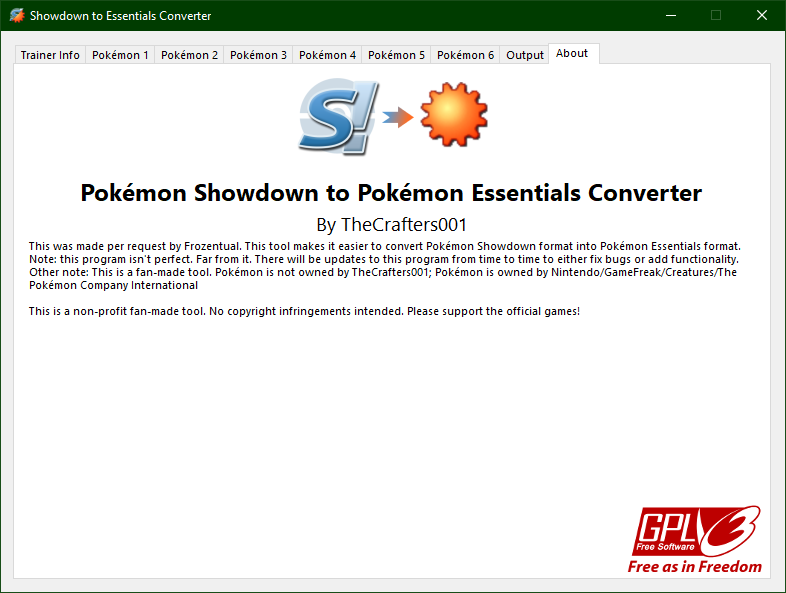 Credits

No credit is required.

However, if you modify this tool, please note that this tool uses the GNU GPL V3.0 License. That means you must provide a copy of the source code, and tell the user what changes you made to the program.