Pokemon Sound Effects Collection Released!
Download SFX Pack: https://goo.gl/uhAxsg
Attack Sounds Effects from: Red & Blue, Gold & Silver, Ruby & Sapphire, Diamond & Pearl and Black & White!
SFX in WAV & MP3 form: Over 1000 sfx in high quality from Gameboy, Advance & DS games!
Plus Bonus Pokemon X&Y Cries from Bulbasaur up to Zygarde!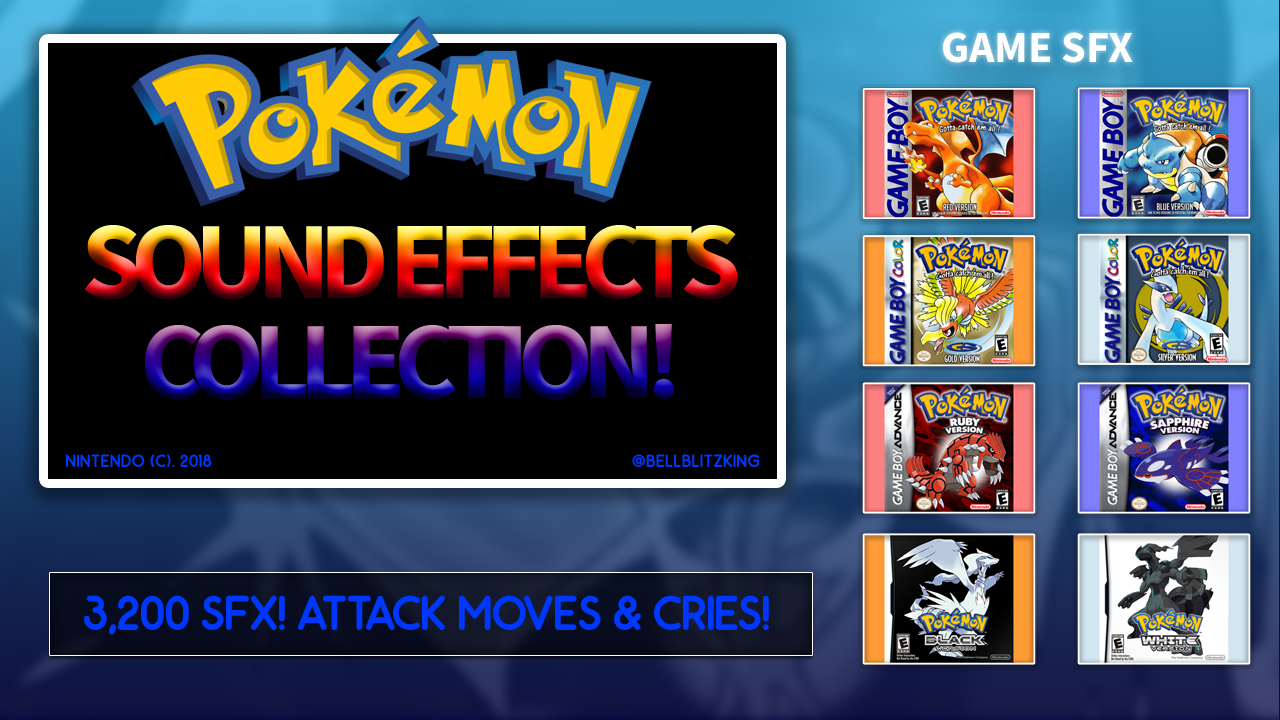 Watch All SFX Videos:
On YouTube
Credits

BellBlitzKing, CELEBI