See the Pokemon Text-Art in action---watch the
PokeRAP ASCII Version now!
Pokemon ASCII Text-Art Extended Collection
has
over 400 Pokemon
full HD text-art glory!
Plus Bonus Art by MapleRose, the popular PokeWalls designer and DeviantArtist.
A Promo Release
for the Pokemon CMD ASCII Battle Game:
Youtu.be/v80QzGYktK8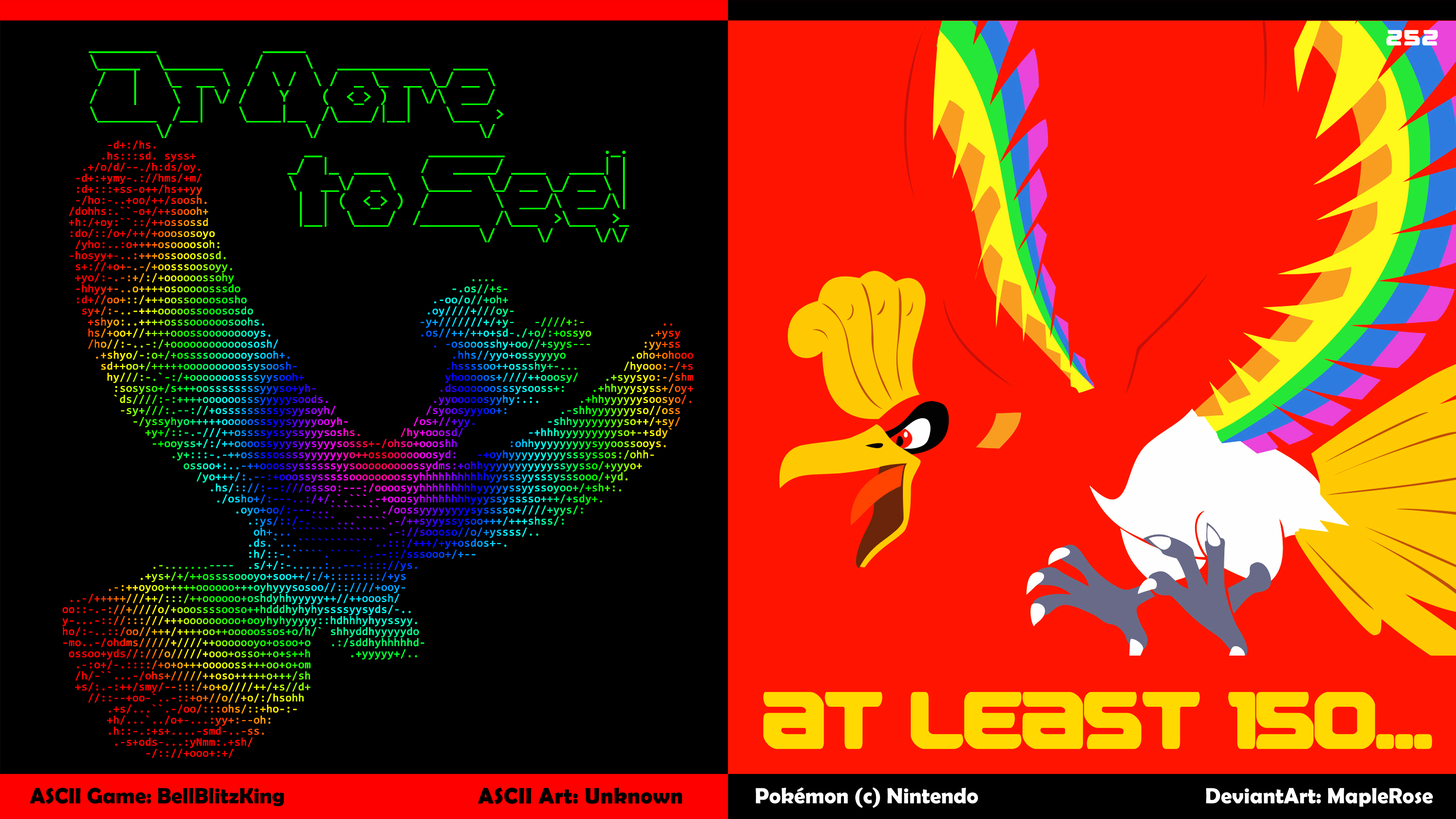 Credits

Text Art Collection: BellBlitzKing
Background Wall Paper Art: MapleRose / PokeWalls
Primary Text-Art: Maija / DiamonDie

More Pokemon Wallpapers: http://Pokewalls.wordpress.com

Other ASCII Text-Artists: Agasonex, AnUndesirable, Snowshoerabbit, Creature201, DarkNova, Suicidal Lemmings / Tyrranos, NeoSamus, Train.Board8, Magilla Havoksaus, Ysqure3, Groovilicious, HotDogTurle, MysticFreya, Nemesissy, NTheGreat, Slobr, WorldOfNintendo, Xiffer, Patamon, Oxi and UTF8Art.